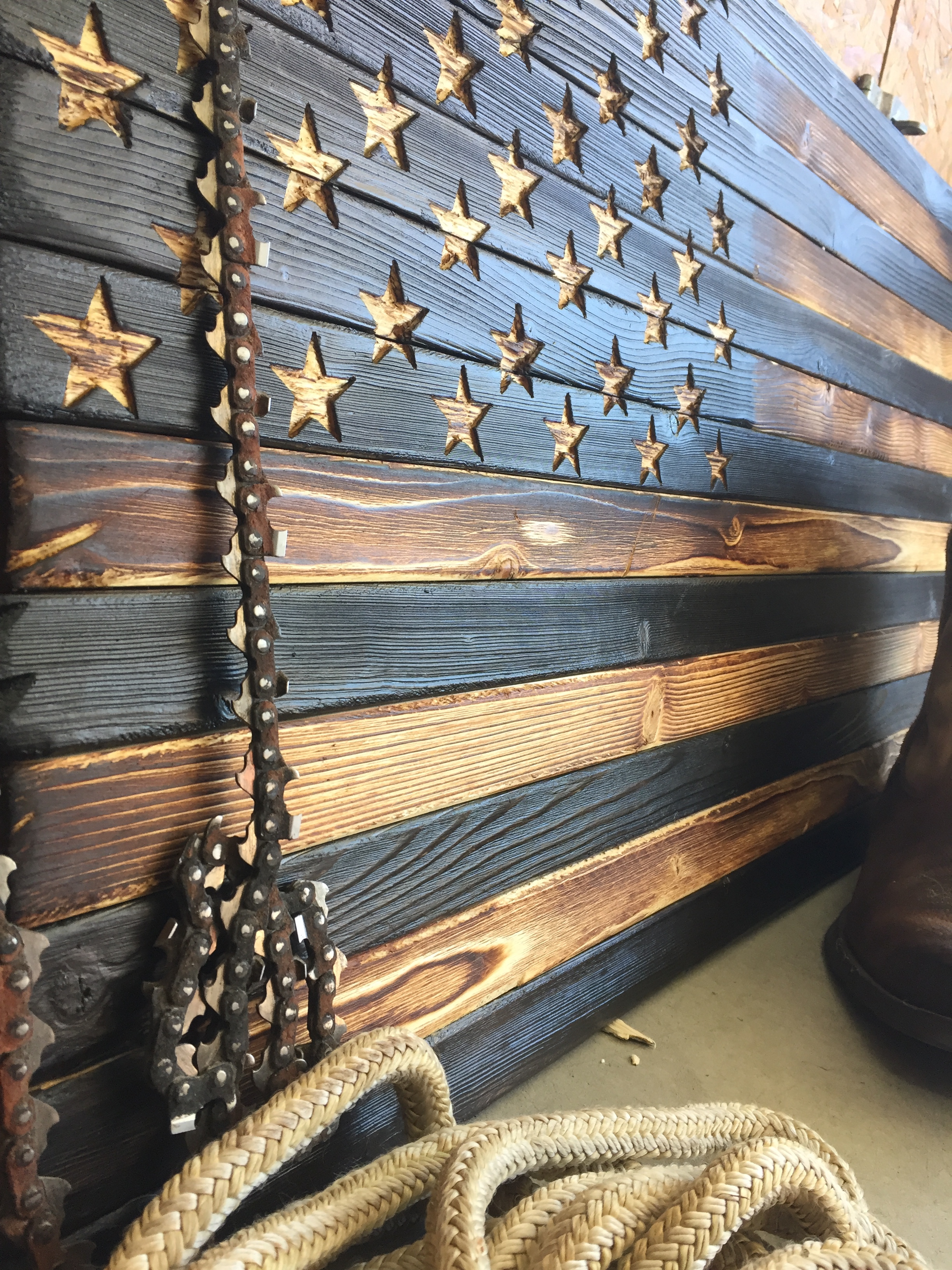 FlagSmiths Outlaw Flag
This is our FlagSmiths Outlaw Flag. This flag will go great with many themes in your home, office or even in your barn. We keep the colors limited to just black and natural wood color on this flag to really bring out the rustic look. Each star is individually hand chiseled into the wood followed by our signature burning and distressing process. This piece is one of our most popular styles.
Frame sold separately and will add to the overall dimensions of the flag.
NOTE: We recommend you measure the spot for your new flag before purchasing to ensure your dimensions will accommodate your flag. (Small = 19"x35". Large = 33"x59")